We know what you're thinking. You're thinking about the fact that any article that talks about a single afternoon in any popular city will automatically just be a list of the "absolute must do" and be a total waste of your time. Well, not this one, not with us! For you see… this is not an article about just ONE afternoon in London, this is an article about AN afternoon in London. It could very well be your last day in the amazing English capital, but these are some of the places that we, at Lartisien, have visited, and believe shows you another side of the city that we haven't seen explored before.
We all know the touristy landmarks like museums, and royal palace, and squares and circuses, the "must-try" such as the garden walks, the chippies, and the traditional Afternoon Teas… So, we thought we'd give you a short list of 3 absolutely unique experiences and destinations in London that no one else will tell you!
McQueens Flowers – the colors of London!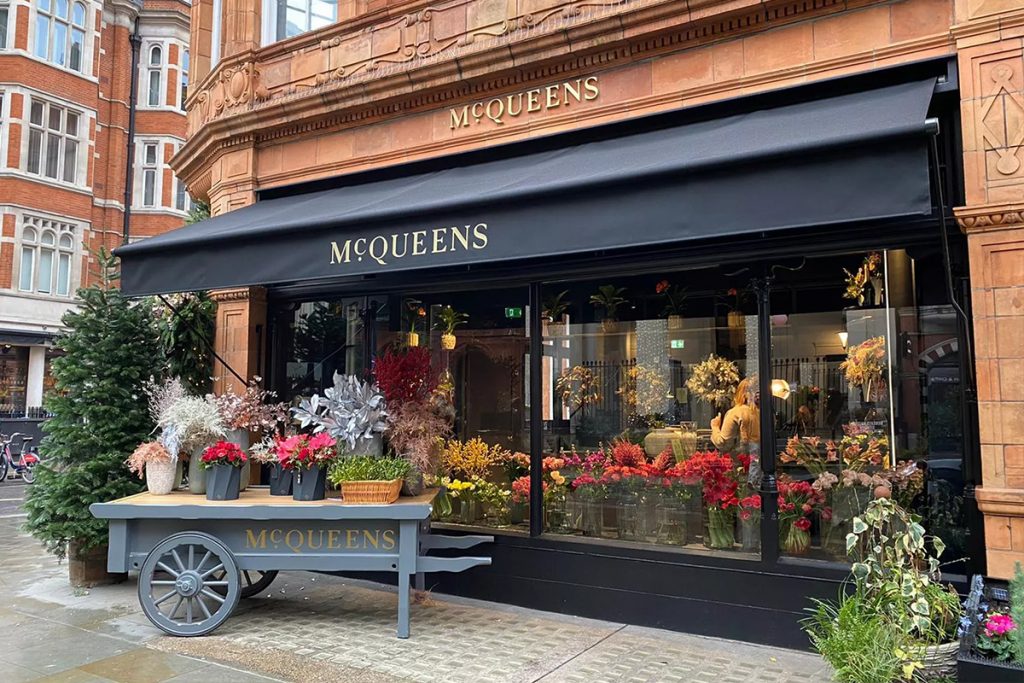 Now, London is home to a significant number of flower shops, so when we tell you that even then McQueens manages to stand above the rest, it means it does have something special about it!
For McQueens, flowers aren't just a business – although considering how they cater to some of the most luxurious addresses in the city like the iconic Claridge's, the Corinthia, and the Carlton Tower Jumeirah among others, it is fair to say that business is doing extremely well! But above everything else, flowers are their passion. When you step through the entrance, you can be sure that the person who will guide you through these aisles and rows of potted plants and creeping vines know just about everything there is to know; the names, of course, the seasons, which colors mean what, which colors work best with other colors, the arrangements for every occasion… in short, you can give yourself over to McQueens completely, and the job will get done.
However, their greatest testament to their love for flowers is perhaps their Flower School that's found at the heart of Mayfair. Whether it is a serious career path or even just for an afternoon of relaxation, you can just sign up for a workshop and learn about the meaning of flowers and try your hands at some fanciful compositions!
Ormonde Jayne – the fragrances of London!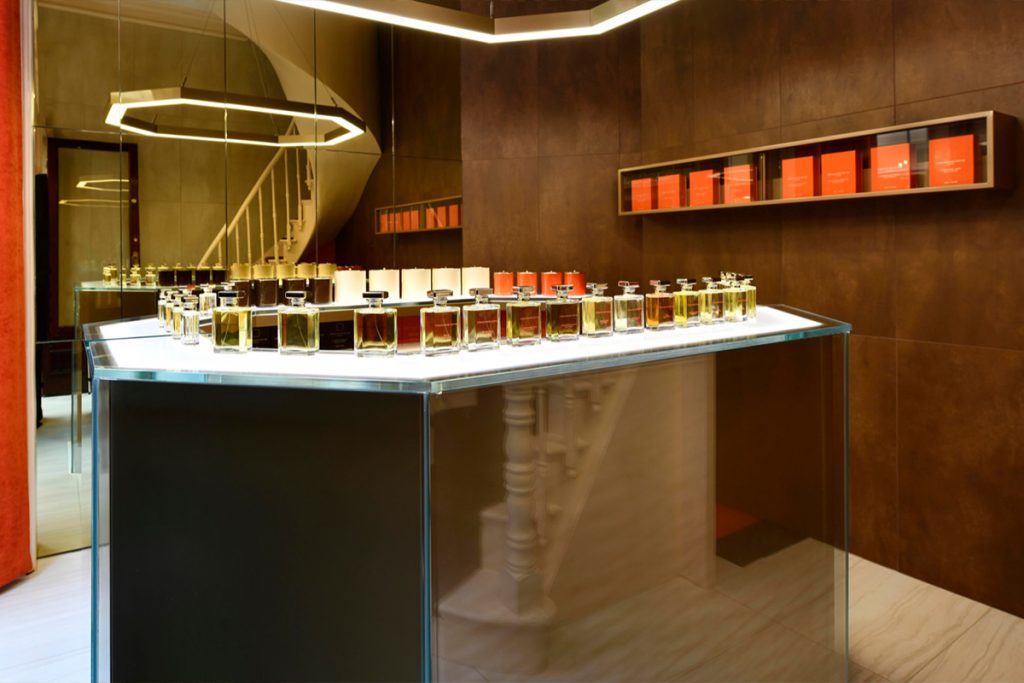 Now, we know you know about the good perfumers when it comes to colognes and fragrances… Chanel, Giorgio Armani, Tom Ford etc… All that's very good. However, since you are a Lartisien member, we also know that what you really want… is something uniquely yours. Whether it is an experience, an interaction, a moment in time or a fragrance!
Welcome to the Royal Arcade on 28 Old Bond Street! Step inside, and just a few steps in, the formidable scents will carry you to an exquisite little boutique by the name of Ormonde Jayne, surrounded by high-end leather boutiques, an antique shop, and a luxury watch shop. We had the chance to tour the shop with Creator and Founder Linda Pilkington who talked to us about the philosophy of her boutique. Here, in the midst of all those glass vials and bottles of every color of the rainbow, she walked us through the typical visit to the shop… you start with a very pleasant welcome, of course… then you take your seat and have a glass of Champagne as the experts tell you all about the creation and mixing of particular aromas and scents to create your very own fragrance; citrusy, spicy, woody… they've got it all really! And you even get to choose the concentration ration and the bottle in which it all goes!
Now that's bespoke luxury at its best!
Maison Assouline – the whispers of London!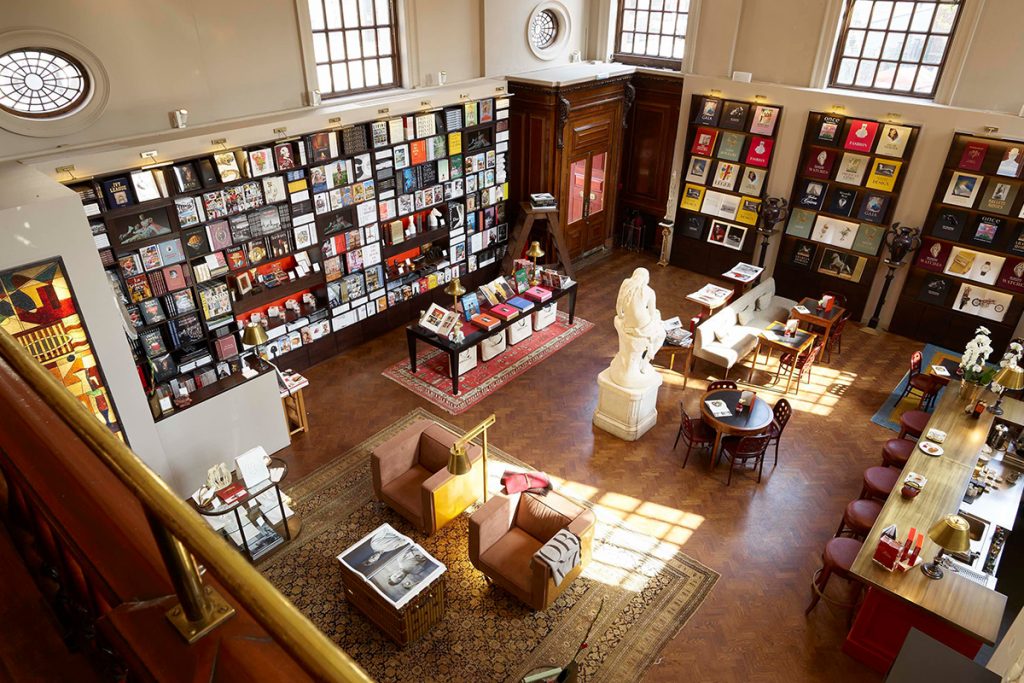 Maison Assouline isn't your typical bookshop. Sure, they have books and magazines and everything in between, but as you enter their flagship store at the heart of Piccadilly, you realize you are entering a haven of culture.
The entire place – with its dark wood interiors and warm lights – feels like a jewelry shop, where you browse the shelf for that one gem of a title that will carry you to other worlds and universes. The place is a favorite of interior designers and decorators and, essentially, just for people who love beautiful spaces. You can spend the day picking out titles, or even specific objects such as bibelots, busts, lamps, and more.
However, what makes the Piccadilly store stand out even more is the incredible Swans Bar at the heart of the Maison. A gorgeous little spot based on Art Deco aesthetics, where you can take a seat at the brass counter and relish one of the many cocktails inspired by the countries from the travel series from Maison Assouline, all of which have their covers designed by Martine Assouline herself.
For more city and culture guides, stay tuned! To catch us on our travels, follow us on Instagram!