One of the things we love doing at Lartisien is to subvert the expectations of our travelers. Of course, luxury and excellence remain at the heart of our offering, but it's a unique feeling to go someplace we think we know, and still discover a whole new facet of it; one that's just as delightful and exciting. These 4 new additions are keeping their cards close to their chest, and that's what we liked the most about them! Discover our new partner hotels in Spain, Montenegro, and Boston!
Six Senses Ibiza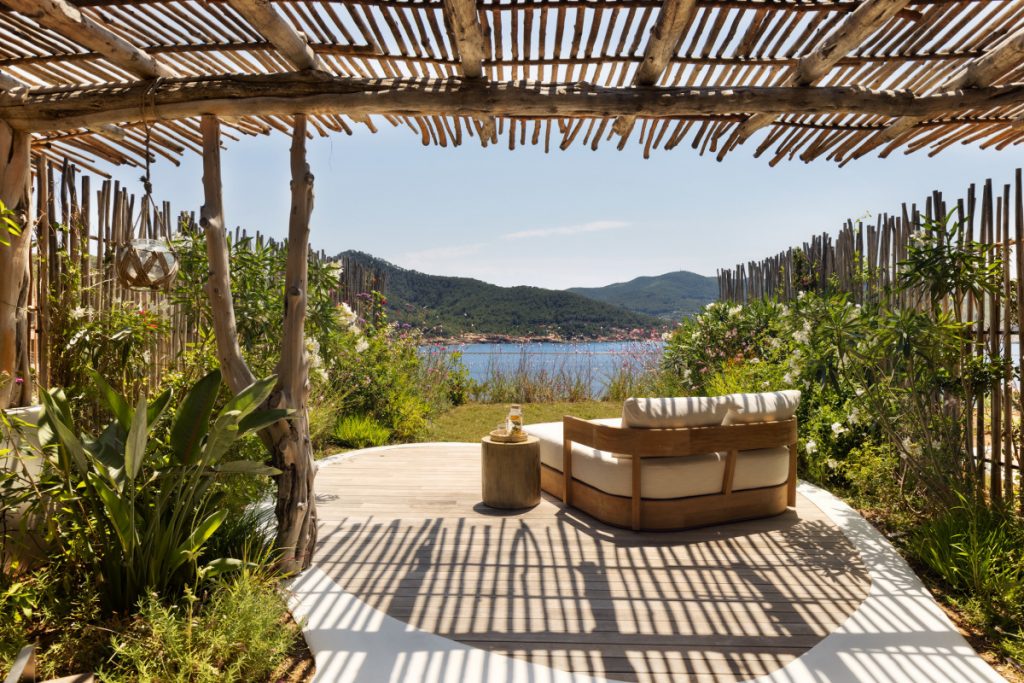 Even if you're not a seasoned traveler, you must know Ibiza. It is, after all, one of the most popular holiday islands in the world, known for its effervescent nightlife and all the kind of fun and entertainment attached to a contemporary destination. However, there is another side to this little Spanish island off the Mediterranean coast.
Scattered across the northern tip of the island, a collection of suites, mansions and townhouses overlook the scintillating waters of Cala Xarraca. Inviting guests to discover a whole new dimension to Ibiza, this Six Senses property is steeped in the local culture, allowing you to not only make the most of the destination itself (rather than the manufactured atmosphere it has come to be known for in recent years), but also to immerse yourself in a setting that's in harmony with nature.
One thing we absolutely loved was the farm-to-fork philosophy of the resort, where the many restaurants obtain their produce directly form the resort's own farm and where guests can even partake in the growing, harvesting and preparation of their own meal!
Abadia Retuerta Le Domaine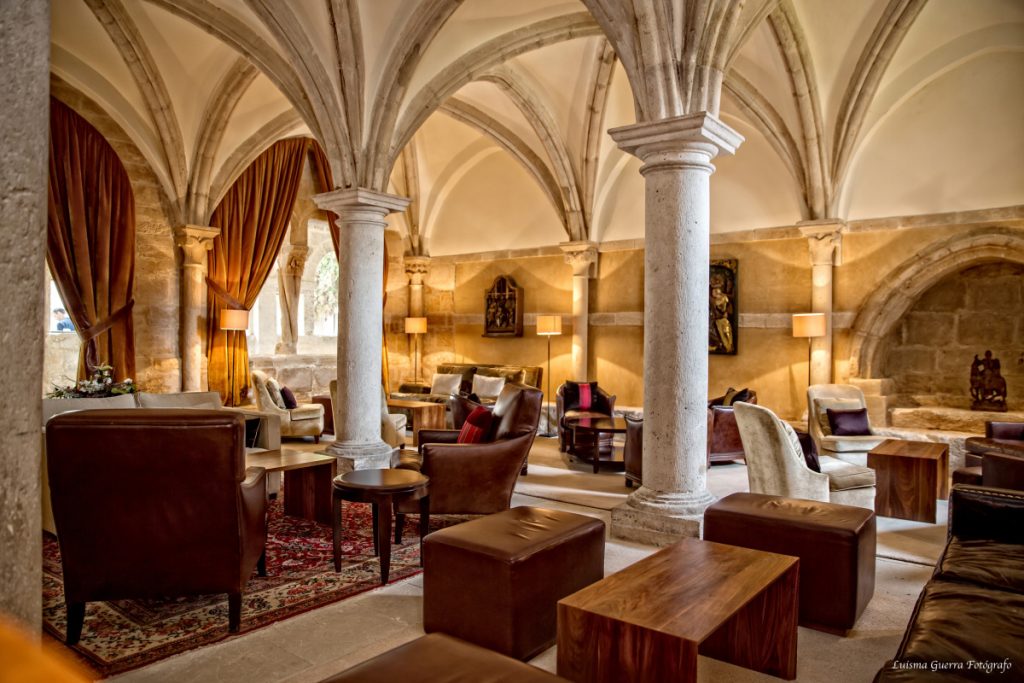 Surrounded by a pristine 700-acre vineyard in the ever-popular Douro Valley, Abadia Retuerta Le Domaine has its hands full facing the competition. Indeed, the region is home to a significant number of luxury destinations, each one trying to come out on top. However, we have to say, despite our rigorous standards and our attempts to find faults… we just couldn't. Abadia Retuerta really is something special.
First of all, the Domaine itself is a restored Baroque-Romanesque abbey from the 12th century, boasting medieval aesthetics, with vaulted ceilings, thick stone walls, and a silent cloister, which immediately throws you into an atmosphere of pastoral peace. And yet, there is still a sense of modernity about the place. It's bright and the interior renovation allowed the accommodations and common areas to retain much of their original charm while also becoming more welcoming and relaxing. With just 27 rooms and 3 suites, the whole experience feels even more exclusive, and we really believe that's the way it should be.
The coup-de-coeur of our Partnership team was definitely the gorgeous Refectorio Restaurant. A Michelin-starred culinary experience courtesy of Chef Marc Segarra located in a breathtaking, high-ceilinged refectory.
The Langham, Boston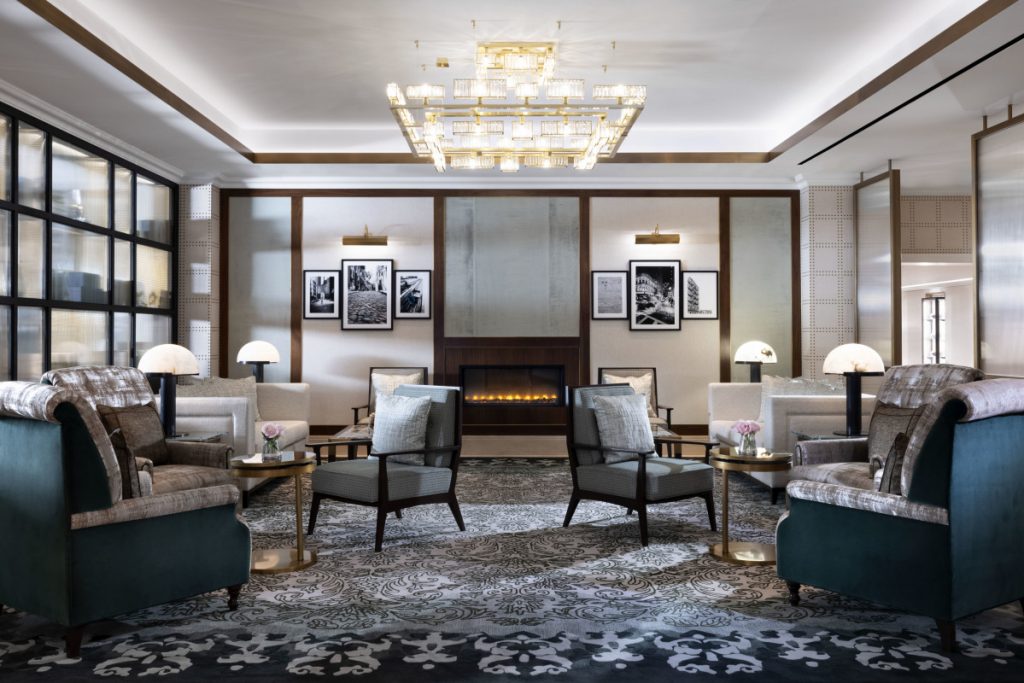 Located in the former Federal Reserve Bank of Boston, you'd think this Langham property would be cold and perfect for just an overnight stay whilst on a business trip… but you couldn't be more wrong. Indeed, behind its 18-century façade is an abode of undeniable charm and warmth. In addition to the gilded interior decorations and the presence of quirky antiques, the place emanates a kind of European atmosphere that promises excellent service above all else.
A behemoth of colonial architecture right at the heart of the Financial District, the Langham has the advantage of being located in a pleasantly quiet neighborhood, which is also just minutes away from the more exciting and picturesque parts of town, an asset that definitely caught the eye of our Partnership team on their trip there.
Our favorite spot at The Langham, Boston has to be the beautiful British-style cocktail bar, The Fed. Rich leather chairs and settees, and a quiet atmosphere perfect for late night banter makes this one of the most exquisite bars in Boston.
One&Only Portonovi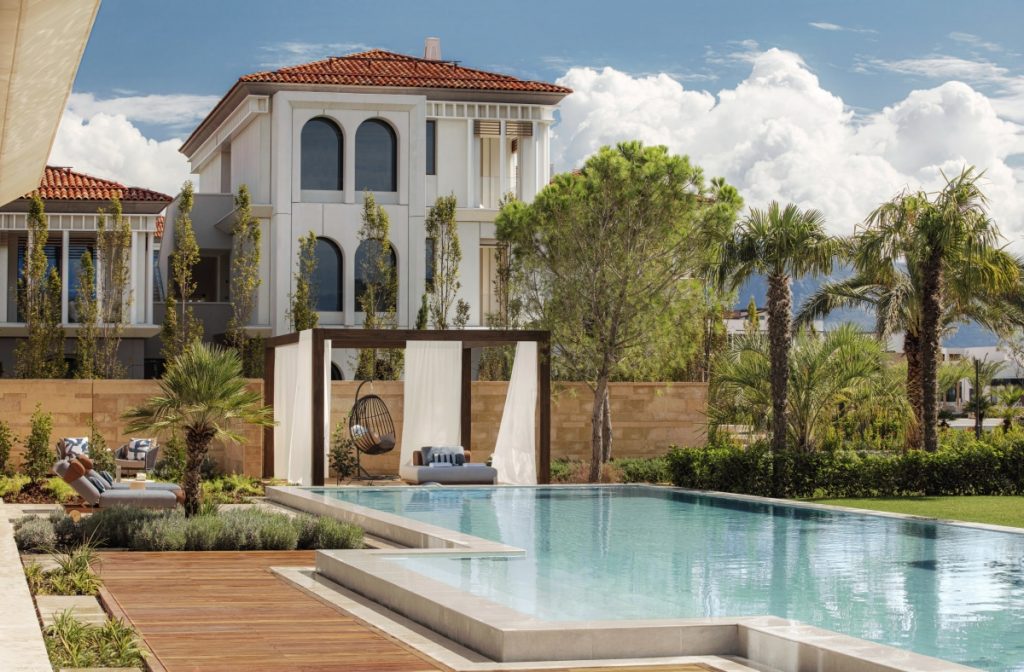 One&Only is a hotel group known for choosing destinations that combine natural beauty and cultural charm. One&Only Portonovi is no different. Our Partnership team found the hotel to have a spectacular setting on Boka Bay' coastline… a location that not only means breathtaking views but also the possibility to explore all the different places around Montenegro's Adriatic Sea by boat.
The hotel is also one with an architecture reminiscent of grand Italian palaces, with arched windows and stone colonnades, and terracotta roofs extending over palm-filled gardens. One of our favorite areas has to be the Tapasake Club. It makes for the vibrant heart of the hotel, and a dreamy setting from which to experience the Adriatic Riviera.
The absolute highlight of One&Only Portonovi: The rooms, all designed around a central fireplace that links the bedroom, bathroom and veranda. The design makes for a magical atmosphere at night.