And this is exactly what we did… Let's dig in, shall we?
The best restaurants in New York City
It's often said that New York City is the entire world in one place, and this certainly rings true when it comes to its places to eat and drink. From three Michelin star tasting menus to hulking plates of comfort food or simply the best hot dog you've ever had, you can find it here…and more.
For something classic: Le Coucou
It's hard to say what makes Le Coucou one of New York's most delightful haute restaurants. Maybe it's the chefs in tall hats the color of cream or maybe it's the gorgeous decor straight out of an '80s dream with chandeliers sparkling along the length of the ceiling, and a bar that will have you feeling like you're in Paris, but this is a place to rub shoulders with the financiers, fashion types and well-heeled media people of NYC. The air smells of butter, onion and seared steak, and the wine list reads better than most you'll find in the city. Come here for an old-school French meal and the best halibut in beurre blanc.
For something quirky: The Polo Bar
The food at the Polo Bar is simple enough, but the same can't be said about getting a reservation here. After all, this Midtown restaurant is a Ralph Lauren establishment and it sees the who's who of New York's fashion people and Wall Streeters drop by for corned beef sandwiches and cocktails, always served stiff and on point. Then, of course, the decor of horse paintings and saddle-leather banquettes with plaid pillows is the stuff of equestrian fantasies. Come here if you've always had a thing for over-the-topness…and Ralph.
For something unforgettable: The NoMad
When it comes to New York eats and drinks, this restaurant packs quite a punch. Breakfast, lunch and dinner are from chef Daniel Humm of Eleven Madison Park, and drinks are overseen by legendary barman Leo Robitschek. The restaurant is also that dark and sexy space that gives you the sense that when you're here, you're living the best version of New York life. Throw in the chicken potpie with seared foie gras and the hot dog wrapped in bacon, and you've got a dining destination to remember.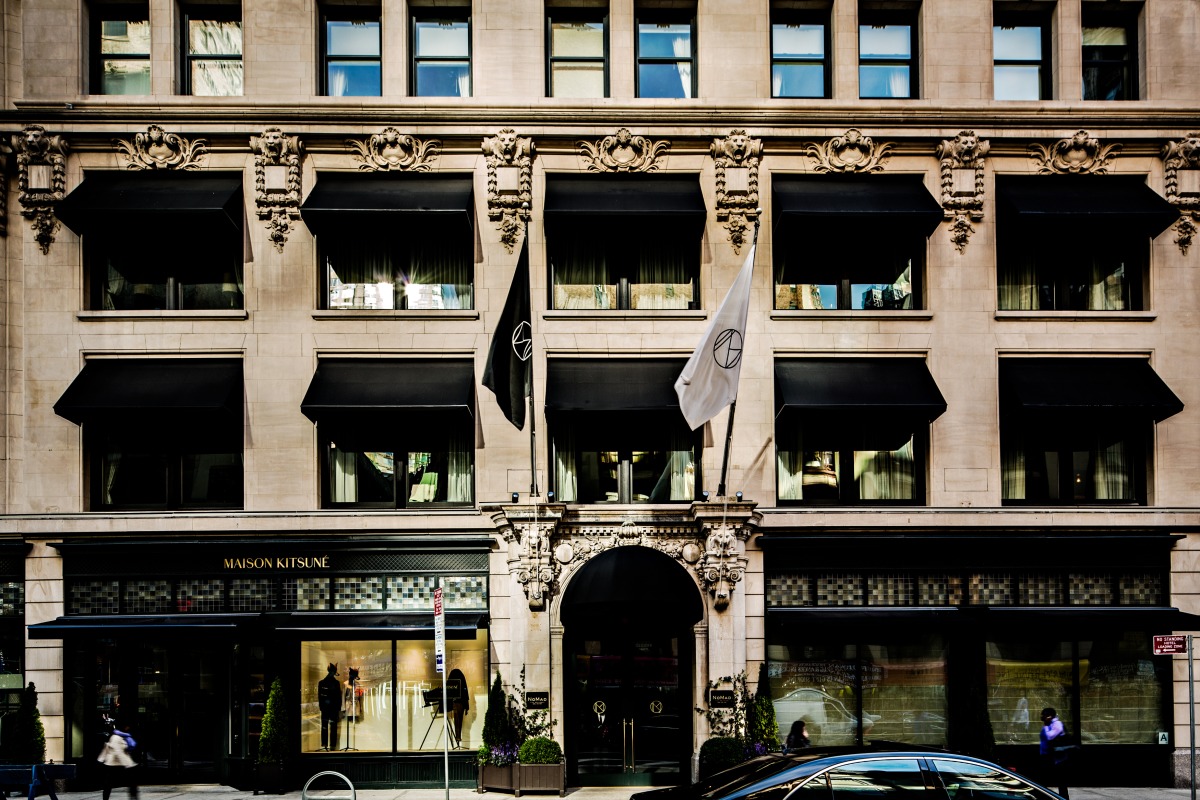 The best restaurants in Boston
Yes, Boston has the best lobster rolls and clam chowders, but the city's culinary stride doesn't end there. There are steakhouses that reign supreme, and high-brow French and Asian restaurants where traditional classics borrow from New England's obsession with fresh seafood.
For something classic: Menton
It's the crown jewel of restaurateur Barbara Lynch's culinary empire. Welcome to culinary heaven. Menton's menu of French classics, influenced ever-so-lightly by Italian touches, is a worthy splurge for its mix of haute cuisine and New England seafood alone. Add the deeply luxurious surrounding of dove-gray wood walls, French provincial tables and ornate chairs, and it makes for one of the best dining experiences in Boston. Our advice? Don't miss out on the langoustines. Served in a nest of shredded phyllo and garnished with minuscule globules of pumpkin-seed oil, the creation is nothing short of sublime.
For something quirky: O Ya
With a larger-than-life reputation and just 30 seats, this restaurant is a must-try for any serious sushi enthusiast. The experience borders on the religious with 17- and 21-course omakase, and a menu of sushi, sashimi and nigiri that's pure poetry. The restaurant also boasts the best sake list in the city, as well as Japanese whiskies, plum wines and local beers. Come here if you're a sushi addict, or a fan of dining experiences that come with drama.
For something unforgettable: Grill 23 & Bar
In Boston, you can't get more steakhouse than Grill 23. For a start, there is the vibe of it, decidedly old-school with wood-paneled everything, leather banquettes and a gleaming black marble bar. The menu is just as old world and flawless with a dozen or so cuts of the world's best meat, and Californian wines that go deep into mature vintages. If a foolproof meal is what you're after in the city, look no further!
The best restaurants in Chicago
Chicago is not short of places where you can sit down to a memorable dining experience. After all, sourcing ingredients from all over Illinois, not to mention the neighboring Michigan, Indiana, and Wisconsin, many restaurants here are regarded as some of the best in the country, from the modern dining at Alinea to the Cantonese dim sum menu of the Shanghai Terrace.
For something classic: Alinea
Overseen by three Michelin-star chef Grant Achatz, Alinea is that temple of modernist cuisine that never fails to impress. The food is the kind you'll want to have as your last meal, and the 16- and 18-course tasting menus are as extensive as they are brain-defying with their flavors. The restaurant also boasts a wine list for each of its dining experiences, with pairings available for everything you could think of, and that's quite a feat when you consider the menu, an ever-shifting chameleon and a reflection of the wizard in the kitchen, Grant Achatz.
For something quirky: GT Prime
Walking into this gothic-chic steakhouse, you can't help but ask yourself a few questions. Is that a taxidermied antelope above the host? How did that octopus photograph in the dining room come to be? But all of that is forgotten once you're guided to your crescent-shaped booth and the Carnivore platter you ordered comes to the table, served with a dome-shaped jonah crab and avocado salad. Dinner here is an affair to remember, and the wine list, packed with steakhouse heavy hitters, is just the kickoff you need for your meal.
For something unforgettable: The Shanghai Terrace
There are so many reasons to dine at the Shanghai Terrace, but off the top of our head, we'd say the menu of meticulous dim sum creations, and the elegant dining room with its classic Shanghai-inspired decor, are the biggest draws. Then, of course, the actual terrace, which gives the restaurant its name, is a highlight in its own right with stunning views of the city's skyline. The signature Peking duck, golden shrimp and beef tenderloin are also reasons to visit, while elsewhere in the hotel, The Lobby, with its 20 floor-to-ceiling windows overlooking the Terrace, is another standout restaurant we'd stop by for afternoon tea.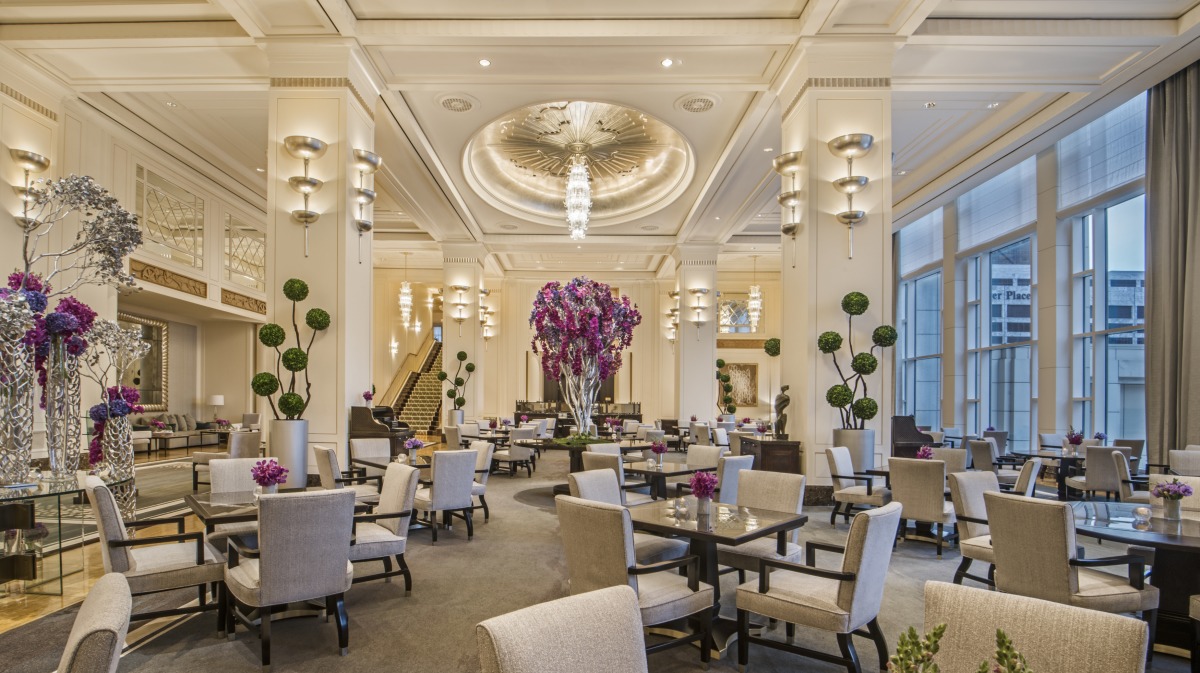 For more travel inspiration, and our bests of everything, stay tuned to this space…