As the cold weather sets in, it's not uncommon to start wishing for a getaway somewhere hot and sunny. After all, dark mornings and icy rain falls can get old, especially after the novelty of your new scarf wears off, and you've tried all the Pret a Manger soups you can.
But there is some solace out there…places with gentle coastlines and Instagram-worthy sunsets, and where exotic scents and music fill the air. It's one of the perks of living on planet Earth: You can enjoy two summers in a year. All you have to do is cross the equator and just like that, it's sunscreen and sunglasses time again.
So if you want to escape the cold weather for a few weeks this year, here are 5 places where there's still plenty of sun to enjoy. 
Bora Bora
Thousands of years ago, a lonely volcano out in the Pacific Ocean (presumably fed up with an existence on the ocean floor) broke out from the depths in an explosion of magma and fire and rose to see the world.
In the sizzling wake of its destruction was Bora Bora, an island spanning only 29.3 km and surrounded by the clear waters of a lagoon and barrier reef; Proof that sometimes, beauty can indeed come from chaos.
Bora Bora, is one of French Polynesia's more dramatic landscapes and just namedropping it will get honeymooners dreamy eyed. But even if you're long past tying the knot or have no intention to, the island's excellent year round weather and impressive list of outdoor activities makes it a top-choice winter vacation destination for just about everyone. 
Two of the best resorts on the island are the Four Seasons Resort Bora Bora and The St. Regis Bora Bora. Both offer the typical over water villas now synonymous with the island and the finest luxury experience this side of paradise.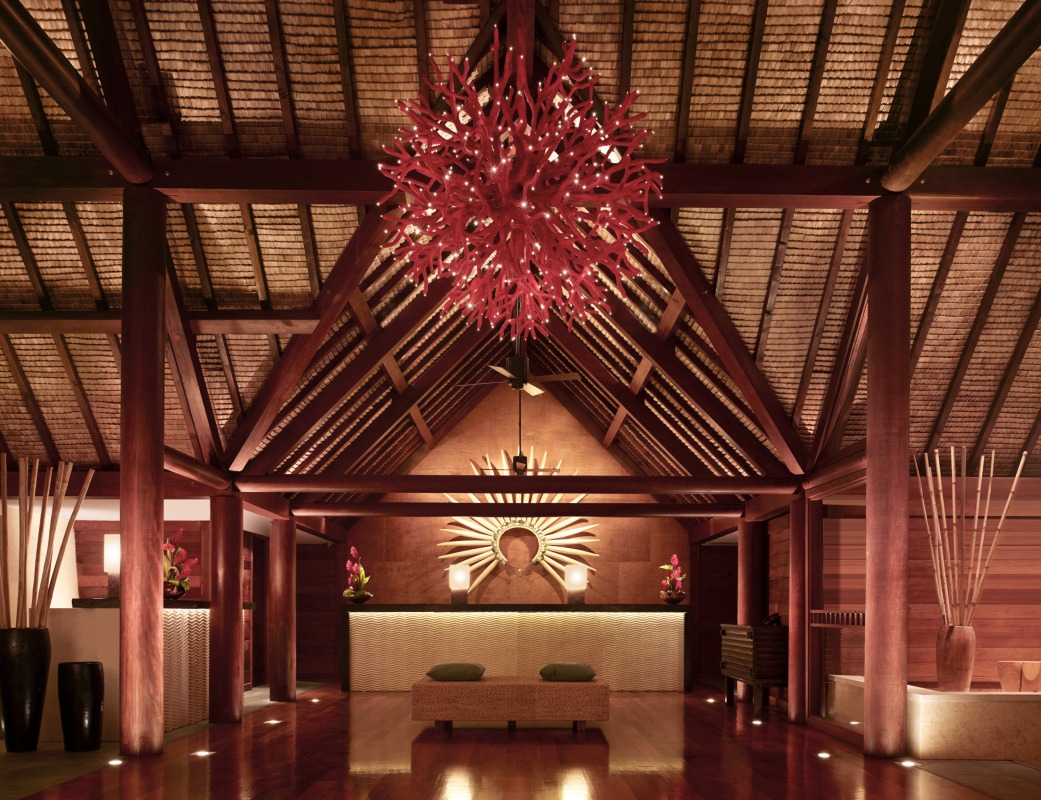 The Four Seasons Resort Bora Bora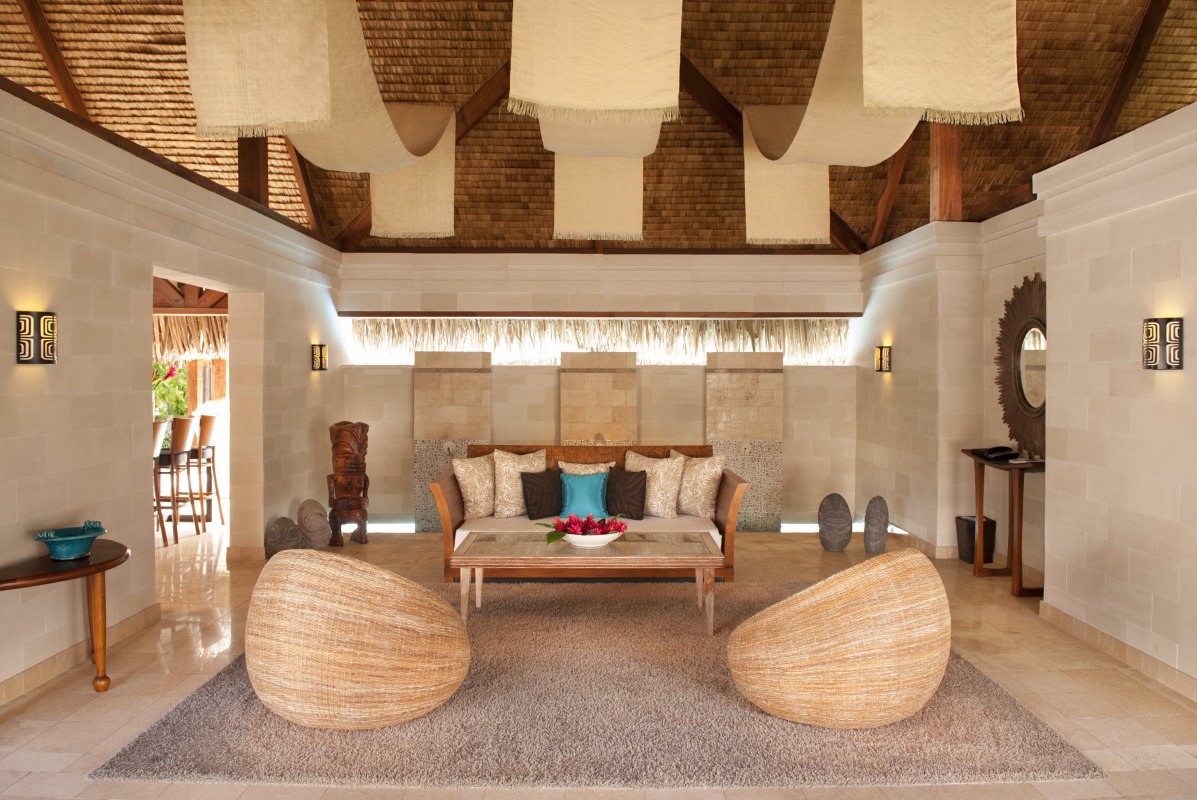 Sydney
Sydney's skyscrapers, traffic and vibrant nightclub circuit don't peg it as the ideal winter vacation destination for relaxation. But pass up on it, and you'll be doing your travel plans a great disservice.
After all, there's a reason why it's religiously ranked one of the most livable cities in the world year after year.
Built around the world's largest natural harbor, and with plenty of green spaces around, Sydney offers a taste of urban living that's so good, you might want to make it permanent.
A vibrant art scene? Check. A cosmopolitan culture? Check. High-end boutiques and cuisine? Check. Great coffee? Absolutely! Sydney can hold its own with the west's biggest cities, but what makes it really stand out is how much nature and outdoor activities are within arms reach.
Even if you're at the heart of the CBD, you're only 7km away from the world-famous breaks of Bondi beach, and the Royal National Park. If you've never been before, you're in for an urban getaway with a difference.
If you do decide to go, our hotel of choice is The Langham, Sydney. Literally within minutes of the iconic Sydney Opera House, museums, and the Royal Botanic Gardens, a stay here is the perfect way to acquaint yourself with this vibrant urban center.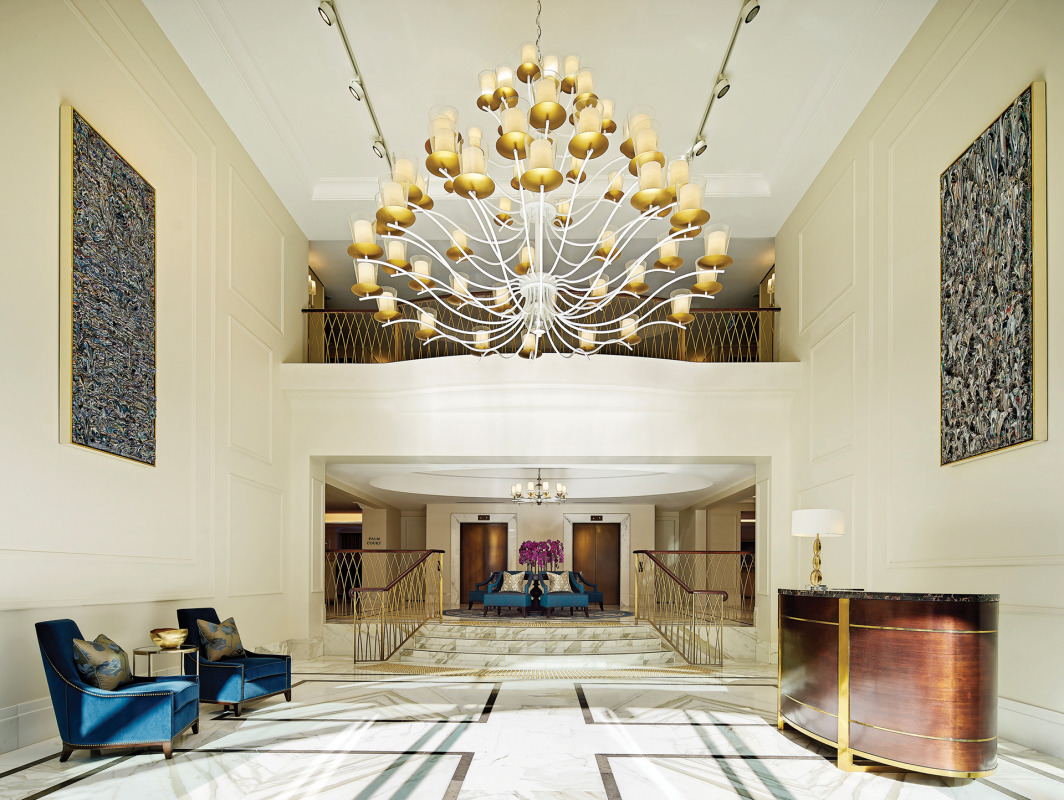 San José del Cabo
With excellent weather all year round, Mexico's San José del Cabo is always a great place to travel.
But when you're suntanning, and everyone back home is cranking up the thermostat… you can't deny that it just feels a tad better. Too bad a lot of people have the same idea.
Winter in Europe and America translates into peak season in San José del Cabo and the popular winter destination tends to get crowded very quickly.  So, if you're after a bit of tranquility, choosing one of the most exclusive hotels in the area is your best bet.
But don't let the crowds bother you, this is without a doubt one of the best times to visit because peak season (December – April) is also the time for whale watching.
The last stop on their long trip from the Antarctic, the warm waters of the Baja Peninsula is the perfect breeding environment for these gentle giants, and seeing them break the surface of the water from one of the many viewing spots or out at sea is pure bucket list material.
For art lovers, San José del Cabo's "Art Walk" is an invitation to discover contemporary art while soaking in the town's unique bohemian atmosphere.
Located in the narrow streets leading to the city's main plaza, the Gallery District's art stores remain open until 9pm, while live music from the plaza- and cheery light-headed tourists, locals, and artists fresh from a trip to the tequila bars – helps create a unique vibe. Definitely one of the best places to spend the winter.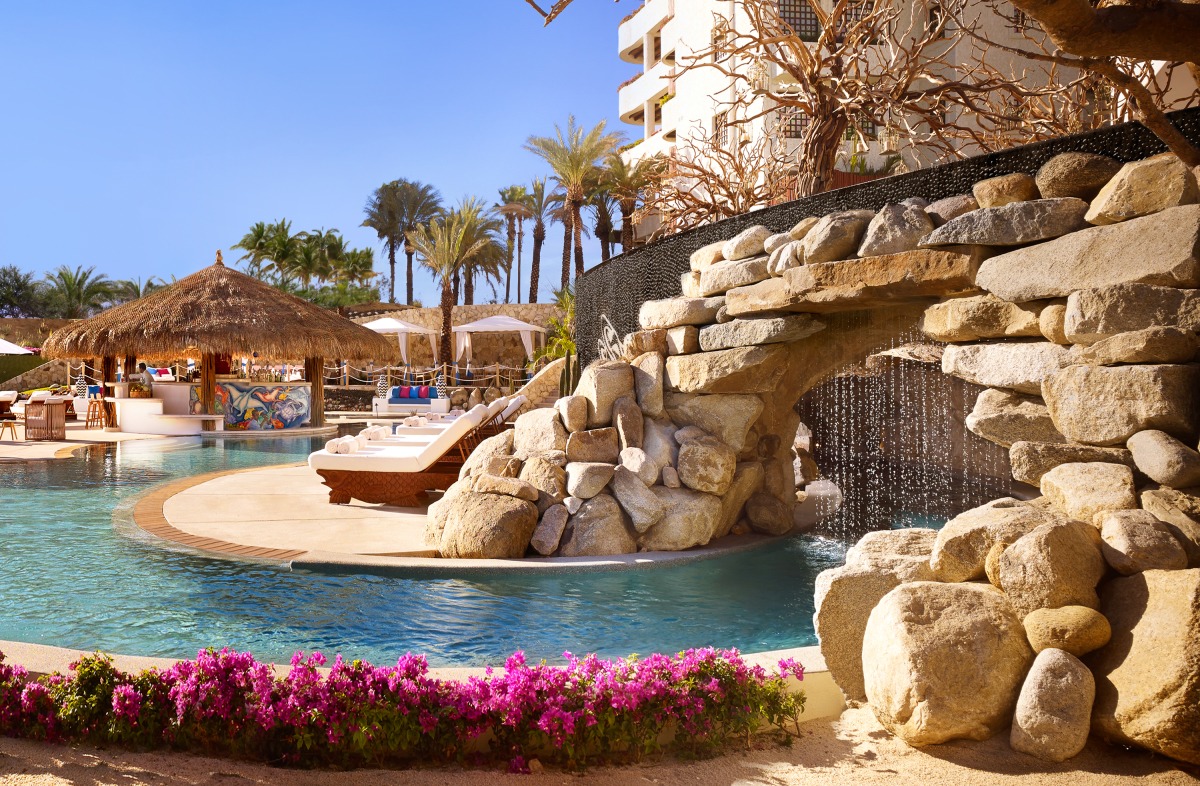 Seychelles
You knew this one was coming right? This tropical paradise is an excellent winter vacation destination for those who want to escape the cold.
After all, the archipelago enjoys excellent weather all year round, and, since it's an exclusive touristic destination with less than 100,000 residents, those pristine beaches you're already dreaming of should be crowd free.
Speaking of beaches, not all are created equal and the Seychelles's won the luck of the draw.
Composed of silky smooth sand, azure waters, and the vivid greens of tropical foliage, the beaches here are some of the most picturesque the Indian Ocean has to offer, and it's not uncommon to stumble upon one and be the only living soul (or close to it) there.
Dubbed the "Galapagos of the Indian Ocean", the Seychelles practices a strict conservation policy, which keeps most of its beaches hotel free and its ocean intact. The result is a veritable tropical Eden for you to explore.
The waters surrounding the islands are teeming with Hawkbill turtles, manta rays, whale sharks, and many other rare species, which you can discover in temperatures that never dip below 26°C. On land, the wonderment continues with giant Aldaba tortoises roaming freely, and colorful tropical birds filling the forest canopy with color and song… We'd take that over commutes in the underground, and the inevitable cold tablets which follow, any day.
The Four Seasons Resort Seychelles
St. Vincent and the Grenadines
A glass of aged vanilla rum in your hand, the scent of coconut oil on your skin and acres of emerald green fields dotted with mountains and colonial buildings stretching as far as the eye can see. Welcome to the Caribbean, welcome to St. Vincent and the Grenadines, and welcome to a place where winter is as fictional as unicorns and elves.
After all, with an average temperature that rarely drops below 25°C, locals here might have heard of the concept of cold, but we doubt they've felt it. Especially with all that fiery rum going around.
Part of a group of 7 islands (St. Vincent being the largest), St. Vincent and the Grenadines offers complete seclusion to travelers willing to make the splurge, and the privately owned island of Mustique, is the playground of choice. 
Serviced by a private airport and home to a select few resorts and residences, Mustique is the tropical paradise you escape to when you don't want the rest of the world to see. With a "do as you wish" policy reigning supreme, Mustique offers a rare taste of freedom free from protocol or expectations.
But don't worry, this isn't luxury bedlam. The island is a popular family destination due to the complete safety it offers, so if you want your teenagers to let off some steam and go off your radar, it's perfectly fine to do so.
In fact, you might encourage them to do just that, especially with a stay at the Cotton House with a presidential suite that gives you access to a private swimming pool, residence-style living, and sprawling views over the emerald waters of the Atlantic. Kids and winter can stay well away.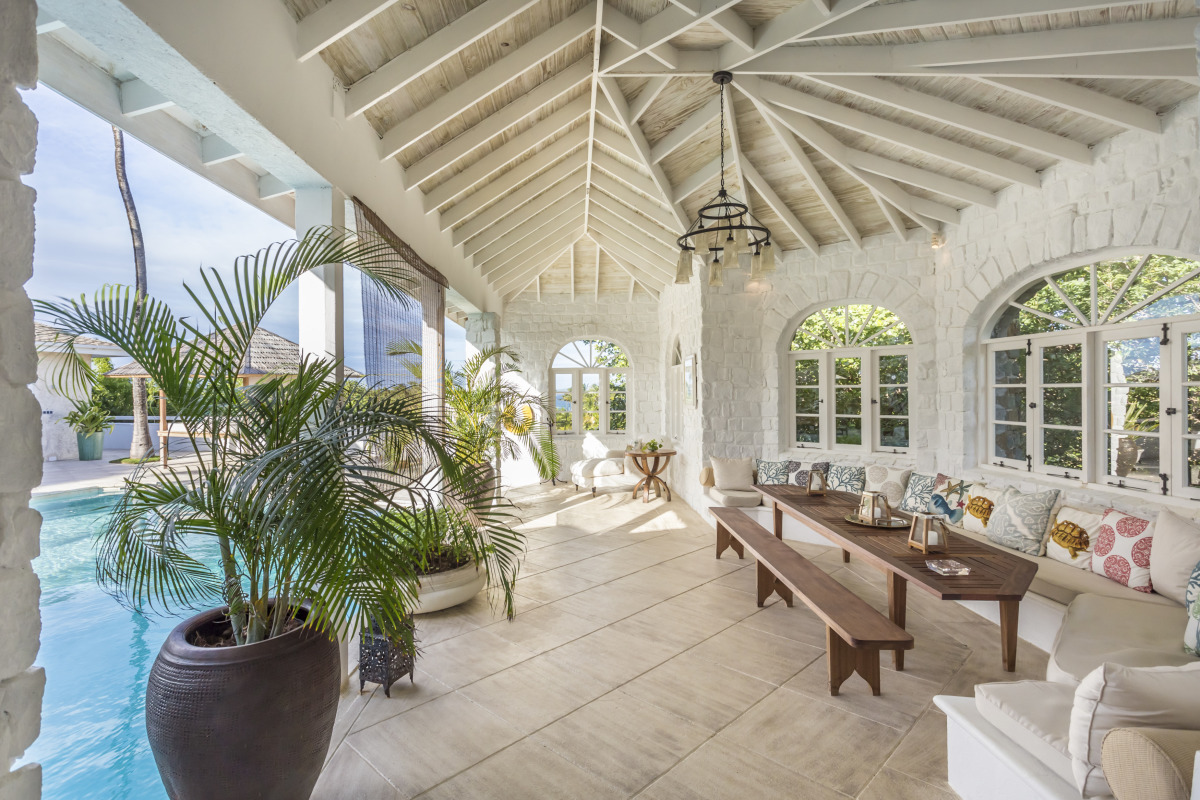 For more travel inspiration, and five places to go if you actually enjoy winter, keep an eye on this space…