The islands scattered across the Caribbean are a diverse bunch. There is the breezy-breathe-easy island of St Barth's, making a phenomenal comeback after Hurricane Irma. The Dominican Republic, with its sleepy beach towns, mega resorts and colonial splendors, makes for another unique getaway, while elsewhere, Antigua is that mix of tropical beauty and fly-and-flop luxury with beachside and hillside hotels, and the most charming people.
So for the Caribbean-bound traveler, the question is: What kind of adventure are you looking for? Are you looking for a completely relaxed but reassuringly smart holiday hotspot or some barefoot chic at a romantic,under-the-radar hideaway? Whatever you're looking for, we've got the lowdown on all the best Carribean destinations of 2019 and you're in for quite a read.
The Dominican Republic
Stunning mountain scenery, hundreds of kilometers of coastline, evocative colonial architecture and world-class resorts on magnificent beaches, there is a lot to love about the Dominican Republic, but throw in the watersports, gourmet dining and dominant Hispanic culture and you've got a winning hand for an unforgettable time in the Caribbean.
Where to bed down
The Amanera
Aman's second outpost in the Caribbean comes with as much polished minimalism and obsessive attention to detail as you'd expect, but those panoramic views of the beach from the cliffside pool and bungalows…ah…that's what you'll really love about it. It makes the Dominican Republic feel like the place to be, and the Playa Grande Golf Course and Beach Club don't hurt either. This is a different, super-chic side of the Dominican Republic, far away from its packed beaches and partying college kids, for the ultimate holiday escape.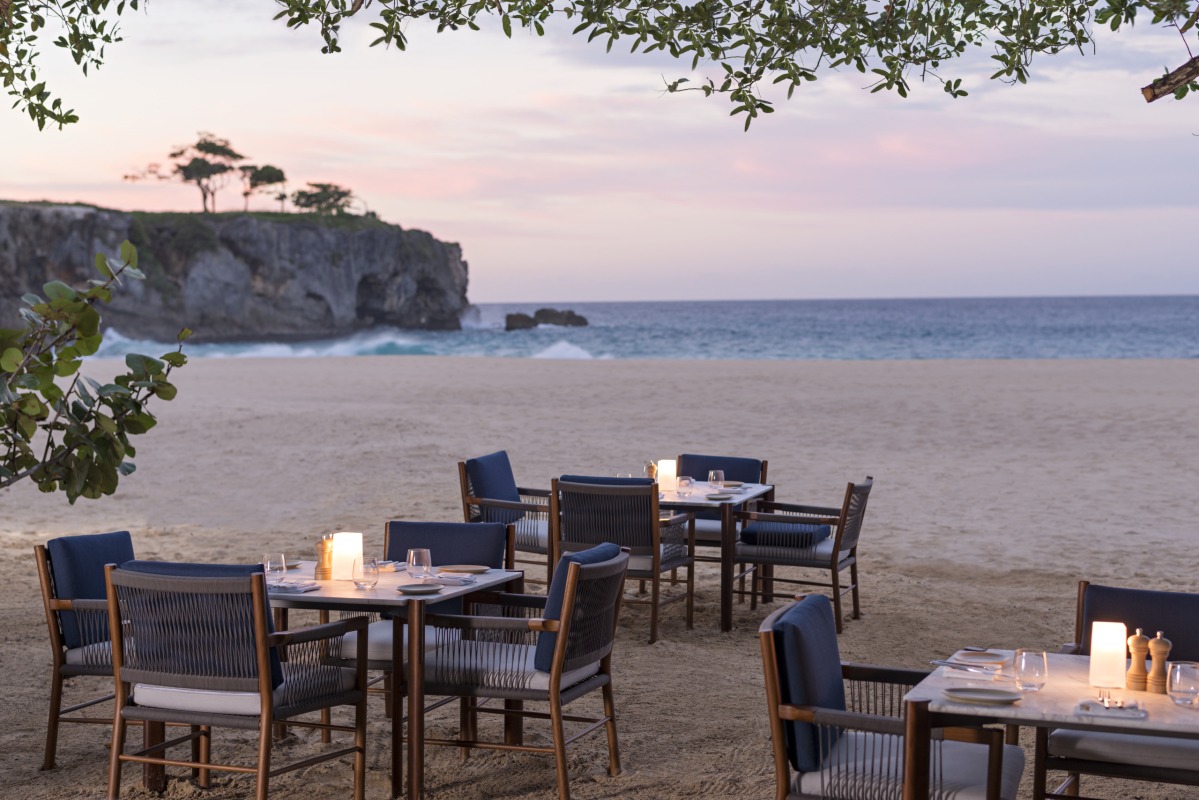 Antigua
Antigua is a beach getaway that does everything right: picture-postcard white-sand bays, warm turquoise seas, authentic culture, great food and the most charming people. The island has some 365 beaches to choose from, and on those beaches are some of the most family-friendly hotels, as close to the water as you can get. Then, of course, as a former British colony, the island still treats cricket near religiously, while activities like tennis, snorkeling and sailing makes for an action-packed, high-octane trip with just enough peace and quiet to switch off and relax when you need to.
Where to bed down
Jumby Bay. On a 300-acre island off the north coast of Antigua, this resort is one for utter seclusion and perfect peace. Think miles of picturesque beach, just 40 rooms and villas and a cheerful decor throughout, courtesy of Brazilian designer Patricia Anastassiadis. It's the holiday experience celebrities like Mariah Carey and Paul McCartney swear by, and we can see why.
Turks and Caicos
The empty beaches of the Turks and Caicos makes it the one to pick for a Caribbean outpost not yet infested by tourism. It's very far away from the ritz of the nearby Bahamas, and for a quick escape, it's hard to go wrong here. Think the loveliest beaches with talcum powder-like sand, private island spa retreats and crystal-clear waters with a superb underwater world to explore. It's a place that feels totally removed from the rest of the world, and essentially, it is…
Where to bed down
The Amanyara. Its design by architect Jean-Michel Gathy, with lots of teak, terrazzo and polished concrete, makes the Amanyara something special among the Aman hotels and resorts, and we are not one to complain. The hotel's individual pavilions, or double rooms if you will, all have huge beds on central platforms, and they are glassed in on three sides so you can have as much or as little privacy as you want with power-operated blinds.Throw in the hotel's sexy black-tiled infinity pool and food scene with a noticeable Italian accent and you've got a Caribbean hideaway you will come back to again and again…or ideally, never leave.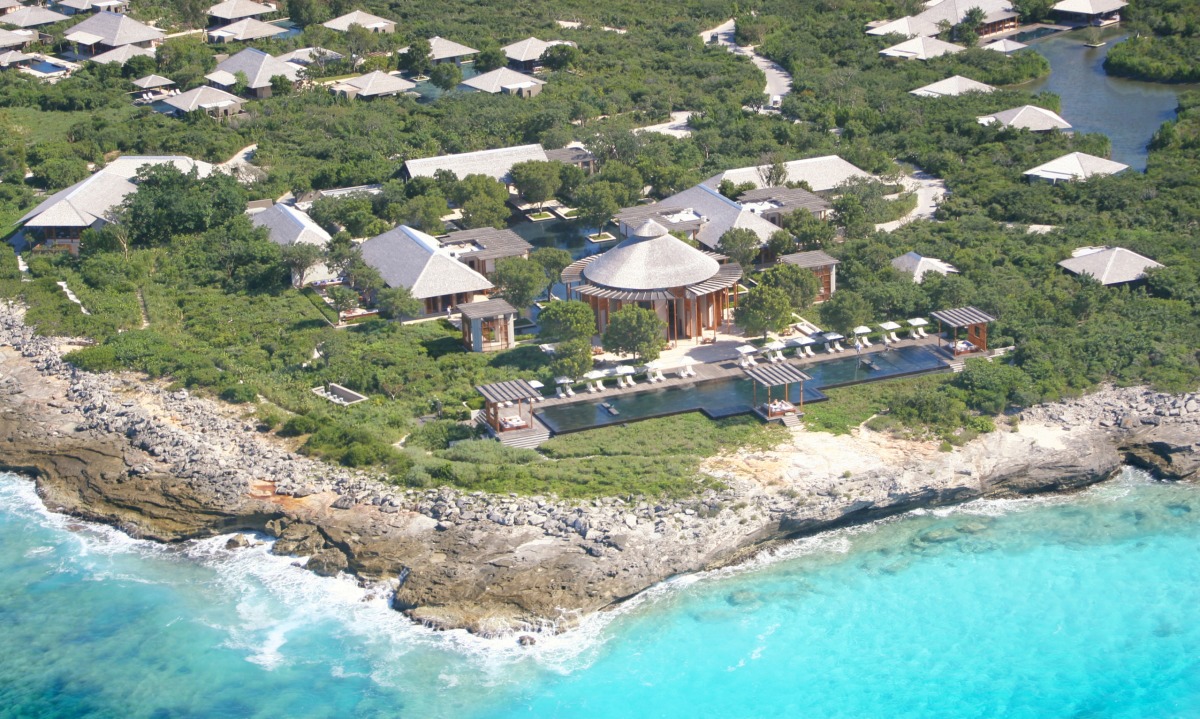 Anguilla
This small island in the Lesser Antilles is where you go in the Caribbean to not be seen. Robert De Niro comes here to read his film scripts, and when Justin Bieber wanted a quiet family Christmas, only the allure of Anguilla would do. Laid-back and instinctively unhurried, Anguilla is one of the few places in the world where time seems to stand still…and the sensational beaches- and food- add to a faultless tropical taste.
Where to bed down
The Belmond Cap Juluca. When Caribbean beach hit Cap Juluca got a breezy revamp after Hurricane Irma, it became, as original owners Linda and Charles Hickox often said, 'the best hotel on the best beach in the Caribbean'. Think a romantic fantasy of Moroccan-style domed villas with four-poster beds and linen curtains that open to a beach isolated enough that no one comes by. The modernist aesthetic is the stuff of travel dreams, and the new Arawak Spa, with its own serenity pool, is a stylish sanctuary you'd love to check into time and again.